Whats up guys

I'm Amanda, going into my Junior yeat at FAU. Anyway, as a college student, if there is one thing I know, it's def. needing money. Sooo, if you are interested:

Try out this site: http://www.cashcrate.com/index.php?ref=28667

All you do is complete the offers and this site pays you a small amount of money. Once you've earned $5.00 or more dollars, it mails youa check. In the past three moneths, I've seriously earned about 190 bucks...not bad for sitting on my ass doing nothing. It's basically really easy money. You dont even actually have to sign up for other offers, you just have to complete like the first two pages, usually. When you sign up, you'll understand it better. But feel free to ask any questions. By using that link, I am getting referal points, so it'dbe nice if you used it. But, sign up when you have nothing better to do, complete a few offers and see how you like it. They pay out monthly and I think its pretty worth it.

My proof (when they did use paypal)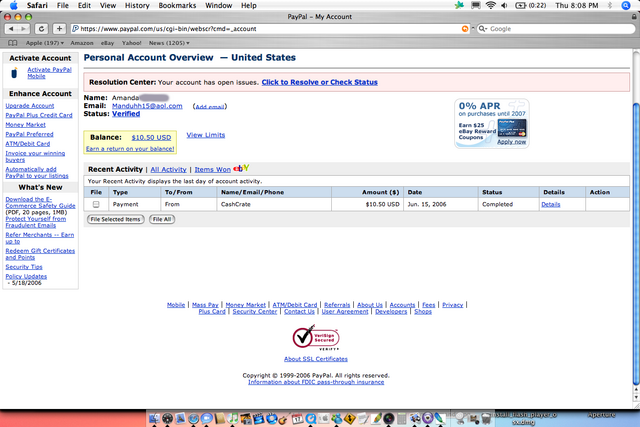 And also, other than Fastweb, is there any other sites where one can sign up for grants and scholarships? thanks!


xposted to collegekids.